Time and date
CONSTRUCTION DIRECTORY
Oakland Projects- Flood Protection

Contact Details
Contact
Mr Graham T Newton
Address
Field Bungalow
Stoke Road
Colchester
Eastern England
CO6 4PR
England UK
About Oakland Projects- Flood Protection
Flood Protection
Rising water levels, heavier storms, overstretched sewer systems, global warming; all contributors to an increasing risk of flooding to your property. Insurance companies will soon be able to refuse cover to properties lying within high flood risk areas and those areas are getting bigger and bigger. Flood risk mapping is able to pinpoint ever more accurately those buildings which are no longer considered safe from flooding. Even if you have not been considered at risk before you may be refused insurance in the near future. The disruption, cost and misery of a flooded property is impossible to quantify.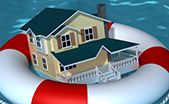 Here at Oakland Projects Ltd we have been providing total flood protection solutions for some years now. We have completed contracts on behalf of Thames Water, Defra, Welsh Environment Agency, South Somerset County Council, Suffolk County Council and many private clients. To date we have protected over 150 properties using a combination of floodgates, airbrick covers, "smartbricks", non return valves, sump & pump systems and waterproofing of masonry, all as pertinent to each individual problem.
We are able to provide a survey service at a modest price which will depend on property size and location and the cost is redeemable on acceptance of our quotation for the installation. We operate nationally and can respond quickly to requests for service. We use only BSI Kitemarked products so that you and your insurance company have the reassurance of knowing that they have been rigorously tested and that they work.
Oakland Projects- Flood Protection Serves The Following Areas
Find Oakland Projects- Flood Protection in
Oakland Projects- Flood Protection General Description
Flood Protection