Time and date
CONSTRUCTION DIRECTORY
MDM Timber Ltd

Contact Details
Address
Howard Chase
Pipps Hill
Basildon
Essex
SS14 3BE
England
About MDM Timber Ltd
MDM Timber was established in 1989 as an independent Timber Importer with the emphasis of providing quality products, at competitive prices, on a "Just In Time Basis".
From its small beginnings with offices above a joinery shop in Wickford, the company has grown steadily without ever losing sight of its guiding principles.
As the company continued to grow, the need to employ a larger workforce increased resulting in the company relocating, initially to a site in Rayleigh, and again in 2003 to our present location in Basildon.
Joinery Softwood
Our extensive range of Joinery Softwoods are sourced from Scandinavia and are of excellent quality.
Structural Softwood
We keep a comprehensive stock of structural timber. The vast majority of which comes from southern Sweden with a small quantity coming from the Baltic States.
Fencing Products
MDM Timber are wholesale stockists of the most popular treated fencing products in both brown and green treatments.
Decking Products
We are major suppliers to the trade of 25 x 100mm and 32 x 150mm Treated Decking which is kept in a few alternative profiles.
Machined Softwoods
MDM Timber keep a general range of machined goods for a variety of manufacturing purposes.
A large stockholding of pre-machined softwood in Shiplaps / Matchings / Framings and Floorings is imported for the manufacture of sheds, portable buildings, stables and other practical structures.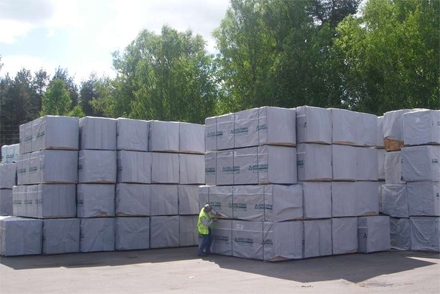 Hardwood Plywood
A full range of thicknesses are available from 3.6mm to 25mm. All are available in 2440 x 1220mm, also some grades in 3050 x 1220mm and 3050 x 1525mm.
Softwood Plywood
Available in 2440 x 1220mm from 9mm to 25mm thickness. Main species are Pine from both Brazil and China and Spruce from Finland.
OSB
Oriented Strand Board (OSB) is an engineered panel produced using strands of veneer compressed with exterior resins at high temperature to give a versatile panel suitable for many end uses.
Chipboard
We are pleased to be distributors of one of the UK'S leading producers in Norbord. We currently stock P5 TG4E Flooring grade chipboard in 18 & 22mm thicknesses and in a board size of 2400x600mm.
MDF
Medium density fibreboard is produced to high technical specifications. With developments in manufacturing many panels are now available for specific end uses.
Hardboard
We offer a range of Standard Grade, Oil Tempered & Eucalyptus Hardboard in sizes suitable for the merchant and flooring markets (2440 x 1220 & 1220 x 610).
MDM Timber Ltd Serves The Following Areas