Time and date
CONSTRUCTION DIRECTORY
PHS Greenleaf

Contact Details
Address
Western Industrial Estate
Pick Hill
Caerphilly
Mid Glamorgan
CF83 1XH
About PHS Greenleaf
PHS Greenleaf
supplies interior plants, corporate flowers display, replica plants, artificial plants and trees, silk flowers, office plants, Christmas trees and exterior landscaping to businesses throughout the UK.
As the largest commercial landscaping supplier, we have seven nationwide branches and over 8,000 customers. Our reputation is based on providing businesses with commercial landscaping, innovative planting solutions, stunning displays and other quirky ideas to enhance their décor.
Whether you want a green jungle of tropical plants, or a few carefully selected contemporary planters and plants for your office or shopping centre, you can trust Greenleaf to work with you to achieve the right design.
We've been in the Commercial landscaping industry for over 25 years and always make it our priority to build relationships with our customers.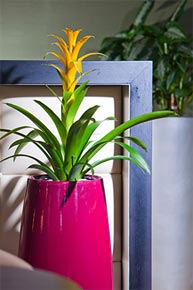 Interior Plants
PHS Greenleaf offers a rental and maintenance service, handing over the total care of your plants to us with no capital outlay. We have the largest choice of containers in all styles and sizes, with the highest quality, fresh plants.
Office Plants
Plant Selector
Reception Range

Desk Top Range
Replica Plants
Flowers
Simply choose your corporate plants and containers from our extensive range and we'll provide a regular maintenance service for them. This means we'll water, feed, prune and clean your interior plants.
Exterior Plants
We at PHS Greenleaf are dedicated to providing lavish exterior plants that will surely make your premises look impressive and inviting to your regular and prospective clients.
Exterior Baskets
Beds and Borders
Replica Plants

Grounds Maintenance
Weeding Service
You can have a grand entrance to your building and an exquisite outdoor landscaping that will help you make a welcoming and professional statement.
Landscaping
PHS Greenleaf are leading suppliers when it comes to corporate landscaping. Whether your business is large or small, we can provide commercial landscaping services tailored to your needs.
Exhibition Service
When exhibiting your company's products and services at trade shows, drawing attention to your stand, amongst a sea of competitors, is a top priority for you. When trying to impress your key customers, it's vital that your stand makes the best impression that it possibly can.
Christmas Trees
Corporate Christmas tree rental is the ideal option for companies who want the perfect Christmas decor without the hassle. Greenleaf takes the strain away from festive decorating and create sparkling pre decorated Christmas trees and displays for premises, both inside and out.
PHS Greenleaf Serves The Following Areas