Time and date
CONSTRUCTION DIRECTORY
Solarwall Ltd

Contact Details
Address
93 Circle Way
Clifton
CAISTOR ST EDMUND
North Yorkshire
NR14 9ZQ
England UK
About Solarwall Ltd
Our philosophy is to provide excellence in our advice, our products and our service.
We are a Yorkshire-based, family-run company who have been solving our customers' energy reduction problems since 1977 - in that time we have saved the local area over 1.5 million tonnes of CO2.
We are totally committed to providing our customers with cost-effective energy saving solutions to reduce fuel bills, combat climate change and make homes warmer. We strive to only provide products and services that we believe in, which means that we have them in our own homes!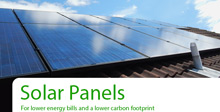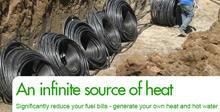 Our dedicated team are also trained to offer the best, most accurate and up-to-date advice to our customers. That means that we will only ever install a product for you if you will genuinely benefit from it and we will be here to help you every step of the way through your journey with us - from finding a solution to your energy problem through to assisting you with applications for funding and looking after your system for years to come to make sure that you continually get the best from your installation.
Insulation
Cavity Wall and Loft Insulation are essential for keeping heating costs low and keeping your property warm. If your property has solid walls, external solid wall insulation and internal solid wall insulation will effectively stop your property from losing heat and improve your living environment.
Cavity Wall Insulation
Loft Insulation
Internal Solid Wall Insulation
External Solid Wall Insulation
Attic Room Insulation
Solar Panels
Solar photovoltaic panels could reduce your electricity bills by 60% and you could earn 13% annual return on investment with the Feed-in Tariff. Produce your own hot water using solar energy with solar thermal panels and see what you could earn with the Renewable Heat Incentive.
Solar Photovoltaic Panels - for generating electricity
Solar Thermal Panels - for producing hot water
Solar Immersion Diverters including immerSUN and Solar iBoost
Heat Pumps
Dramatically reduce your energy costs with a heat pump and get paid for generating low-carbon heat through the Renewable Heat Incentive.
Air Source Heat Pumps
Ground Source Heat Pumps
Hybrid Heat Pumps
Business
Solarwall have a wealth of experience working with non-domestic clients - from schools and universities to village halls and commercial businesses. Our renewable technologies range and insulation services can help your business to save money.
Solar photovoltaic panels
Solar thermal panels
Air source heat pumps
Ground source heat pumps
Cavity wall insulation
Loft insulation
Suspended ceiling insulation
External solid wall insulation
Internal solid wall insulation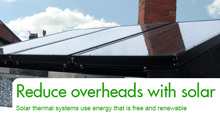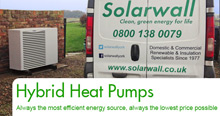 Solarwall Ltd Serves The Following Areas