Time and date
CONSTRUCTION DIRECTORY
The Solid Wood Flooring Co

Contact Details
Address
Unit 1 Helena Court
Hampton Street
Tetbury
Gloucestershire
GL8 8JN
England
About The Solid Wood Flooring Co
You will love our engineered wood flooring, it will save you money in the long term. Get the best money can buy.
You cannot buy our oak wood flooring from anyone else. Multiply engineered wood flooring made to the highest specification. If we do not have the wood flooring that you want we will make it for you.
Solid and Engineered Hardwood Flooring: Oak, Walnut, Maple and Parquet flooring from traditional herringbone to individual pre-finished designs made to order. Manufactured to ISO 9001:2000, ISO 14001, Fire rated and complies with BS 6399-1:1996 Table 1 section 3 for load bearing.
Wood flooring of the highest quality which is made specifically for the UK market. No middleman and low overheads mean low prices for top quality wooden flooring.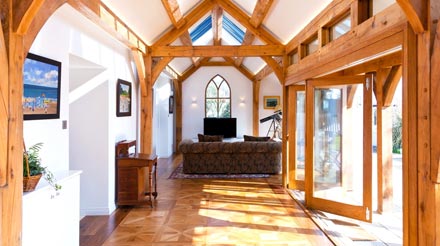 Specialising In:
Strand Woven Bamboo Flooring
Topwood Flooring
Bathroom Wood Flooring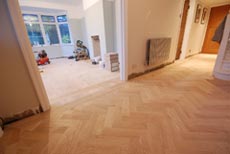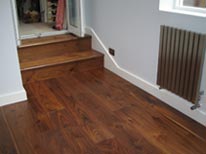 Cleaning and Maintenance of Wood Flooring
There are many finishes used to protect your wood flooring from stains, daily use and the elements. The finish used will depend on the application of the floor and the colour and texture required.
Wood Flooring Accessories - Our complete product range
These wood flooring accessories will match all our antique oak, natural oak, brushed and oiled oak wood flooring as well as our Walnut and Bamboo flooring. All our future accessories will be unfinished as we can match our flooring with special coloured oils. These accessories are perfect to finish your floor and create something unique.
Fitting Wood Flooring and the Materials Needed
We offer a supply and fit service for our wood flooring where our professional teams of fitters will guarantee all work including our flooring or a supply only service, the choice is yours.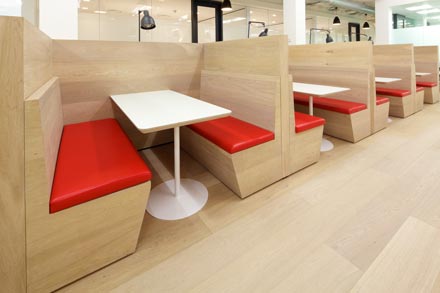 Why choose wood?
Wooden flooring adds a natural charm to any room in your home or environments such as clubs, pubs, shops, museums, offices and commercial premises. There are endless possibilities in choosing a design to complement your current decor.


Wooden flooring is more durable and lasts longer than ever before with the technology of modern protective finishes. Because of its longevity and durability solid and engineered hardwood flooring possibly provides the best value-for-money option compared to other types of flooring.


Wood is an insulator, helping to keep heat in when it is cold and the house cool when it is hot. Solid wood is also a fibrous material and it absorbs sound.


Hardwood flooring will add value to your home making it a good investment. Installation is quick and easy on any surface if you use professional fitters.


Regular sweeping or vacuuming and the occasional mop (with the recommended cleaner) is all it takes to maintain any wood floor and its lustre will remain because dirt and dust do not stick to hardwood surfaces. We also supply maintenance kits to keep your floor looking pristine.


Wood will absorb impact better than other floor types because it's a living, natural product, making it potentially safer for places with children and babies.


Hardwood flooring is clean and dust mites or any other allergic organisms do not live on such floors making it ideal for the modern environment where so much pollution surrounds us. Hardwood flooring is perfect to combat asthma and numerous other allergies.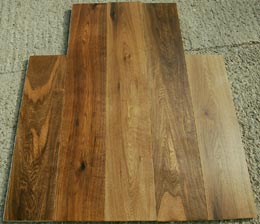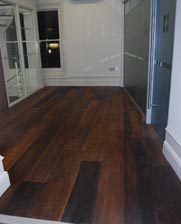 Save more than 80% on lighting bills and reduce your carbon footprint.
The Solid Wood Flooring Co Serves The Following Areas
Find The Solid Wood Flooring Co in