Time and date
CONSTRUCTION DIRECTORY
Jetcut Ltd

Contact Details
Address
Block 2 Lochshore East Industrial Est
Caledonian Road
Glengarnock
Ayrshire
KA14 3DB
Scotland
About Jetcut Ltd
JetCut is an established Laser. Plasma, Water Jet and Flame profile cutting business based in Glasgow.
We offer a profile cutting service, using state of the art equipment, founded on working with our customers to provide a quality product with a quick turnaround. At Jetcut, we have over 20 years' experience in Engineering and Profile cutting.
JetCut Company Profile
JetCut is Scotland's leading laser, plasma, flame and water jet cutting bureau service. The investment needed to provide a waterjet cutting facility is significant, and is usually only available in-house to companies working in sectors which frequently make use of the technology, like the aerospace or marine exploration industries. Now Scottish engineers, fabricators, interior designers, architects, artists, shop-fitters, and many others for whom water jet-cutting may be a less frequently used but extremely valuable, also have access to our facility in Glasgow.
Laser & Water Jet Cutting: Technology
Cutting your parts using abrasive laser and waterjet is very straightforward:
Material is positioned on the cutting table slats and secured


A .DXF file of the desired part is loaded into the operating console (this drawing file can be sent by you simply by email, or we can generate this for you)


The starting and stopping points and the sequence of the cut or cuts is selected by the operator using the software


The material type and thickness is entered into the controller. Feed rates and cutting speeds are automatically calculated, depending on the geometry of the part. The cutting speed can be altered for parts that will require additional machining, through to finished parts off our machine


We're ready to cut, and make the part to tolerances of +/-0.004"/ 0.1mm with the laser and 0.008" or 0.2mm with the waterjet
Check out our exclusive FIREBOX range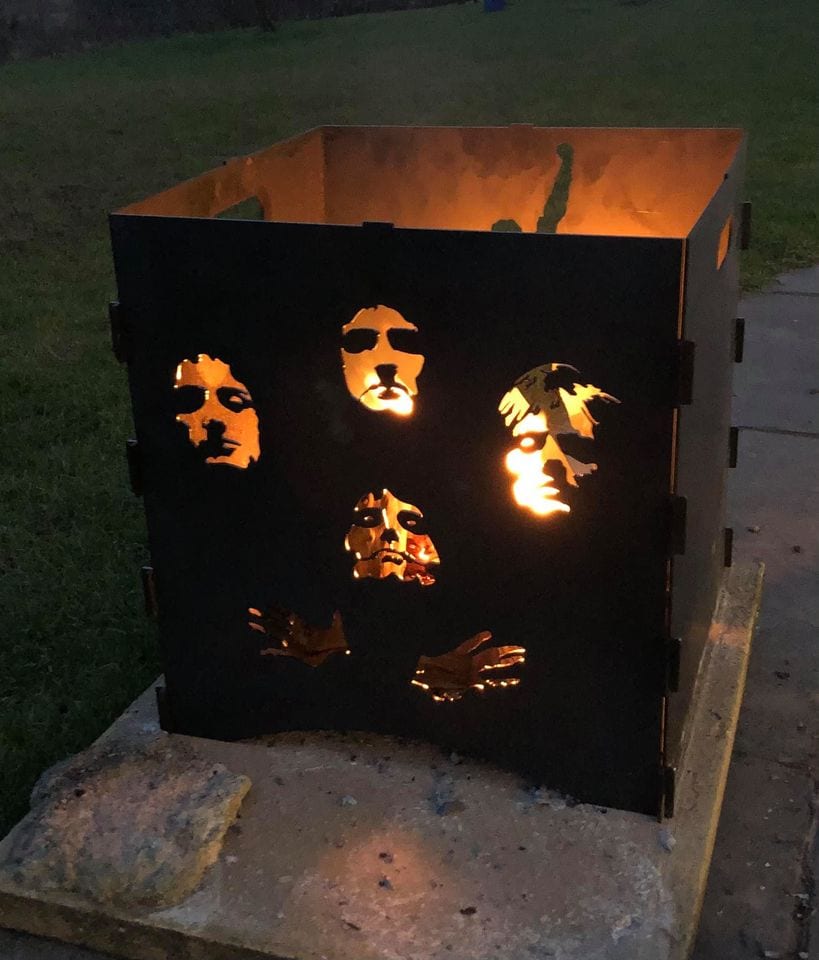 Gallery
Click to close
Products & Services
Flame Cutting - Mild Steel
Water Jet Cutting
Plasma Cutting
Laser Cutting
Jetcut Ltd Serves The Following Areas
Jetcut Ltd General Description
laser cutting glasgow | steel plasma cutting fife laser cutting edinburgh Waterjet Cutting Services edinburgh precision metal cutting fife nylon cutting glasgow aluminium cutting edinburgh steel cutting edinburgh brass cutting glasgow Corten Cutting glasgow tufnol cutting glasgow