Time and date
CONSTRUCTION DIRECTORY
Ingilby Mariner

Contact Details
Address
5A Clockhouse Farm Estate
Glemsford
Suffolk
CO10 7PZ
About Ingilby Mariner
Here at Ingilbys we can supply all of your traditional paint requirements.
We can create virtually any colour, in all of our finishes.
All colours are matched by eye, from one of our trained specialists.
We can create bespoke finishes to suit even the most problematic surfaces.
Whatever your query,
we are here
, on the phone or by e-mail or alternatively, come and visit us and discuss your requirements over a cup of tea or coffee.
Ingilby products span over half a century of formulation and use worldwide. For more than 30 years, our Limewash has been manufactured in Suffolk and sold country wide.
Why is Ingilby Traditional unique? We have four different Limewash formulations to suit all and every condition.
We match and create colours to our customers' requirements, in Limewash and paint.
We also have a library of Ted's Colours and recipes for Limewash spanning the last thirty years of manufacture. 
We provide technical help based on our own sixty years experience. 
Ingilby Traditional is a family business, run with care and consideration.
Check out our
gallery
.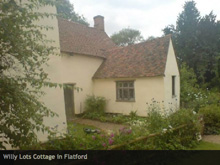 INGILBYS PRODUCTS LIST
Exterior Lime-Wash (To Suffolk Preservation Society Recipe)
'Interlime' – Interior Lime-Wash
'Pozilime'; For Difficult Surfaces i.e. Cement Render, Exterior Emulsion etc
'Pure & Simple' – Interior & Exterior Lime-Wash in its simplest, purest form
Customisation colours –Make up your own Lime-Wash colour
Colours matched in all products Lime-Wash, Emulsion, Gloss + Flat Finishes
Barn Paint
Plinth Paint
Casein Distemper
Oil Bound Distemper
Mature Lime Putty – 5,10 & 20kg Tubs
White lead based primer (wood) –2.5 & 5 litre
Red lead based primer (metal)
White lead based undercoat
White lead & zinc based gloss
Zinc based gloss finish
Scumble glaze – 1, 2.5 & 10 litre cans
Flat oil paints
Ultra Matt Emulsion
'Weathercoat' - Exterior emulsion in Suffolk & Essex lime-wash colours.
Pigment pastes in Linseed Oil
Linseed Oil
Danish Oil
Decking Oil
Speciality materials
Tallow – 5kg block
Dry Colours: Units of 200g or above – Raw Umber, Raw Sienna, Burnt Umber, Burnt Sienna, Yellow Ochre, Red Ochre, Iron Black, Zinc Oxide, Calcium Carbonate (Chalk), Titanium Dioxide, Ultra Blue, Chromium Green and Ultra Violet.  
Chinese Wood Oil (Tung Oil)
Blown Fish Oil
Brushing Beeswax in Genuine Turpentine
Find out more
technical information
.
Ingilby Mariner Serves The Following Areas