Time and date
CONSTRUCTION DIRECTORY
Eliquo Hydrok Ltd

Contact Details
Address
Unit 3
Warren Road
St. Columb
Cornwall
TR9 6TL
England
About Eliquo Hydrok Ltd
SUDS - Surface Water Management
ELIQUO HYDROK are committed to offer engineers, builders and developers a suite of integrated solutions for water control and storage systems engineered to provide the total solution "Treatment Train" from screening and filtration of surface water to the storage and control of flows back into the water course. The Water Framework Directive (2000/60/EC) provides a framework for the protection, improvement and sustainable use of all water bodies within the environment, from source to sea. The aim of the directive is to protect and improve the water environment, which includes the prevention of deterioration of aquatic ecosystems where possible, restoring the quality of ground and surface waters damaged by pollution, water abstraction and engineering activities.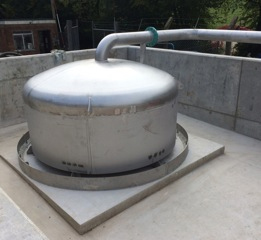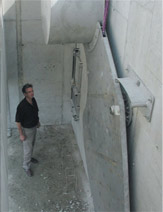 The section of the ELIQUO HYDROK portfolio covering the "Treatment Train" SUDS solutions in the following areas can be read by clicking on the links below.
Sustainable Urban Drainage Systems (commonly known as SUDS) offer an alternative approach to traditional drainage. SUDS employ a suite of techniques to effectively manage drainage at source, all of which aim to detain run-off and release it slowly into watercourses or to ground. Source control techniques are also increasingly popular - such as the use of porous (as opposed to impermeable) paving and 'green roofs'. Traditional drainage practice is designed to move rainwater as rapidly as possible from the point at which it has fallen to a discharge point, at a watercourse.
The use of SUDS to reduce levels of diffuse pollution and flooding is rapidly becoming more widespread in the UK as local authorities and developers see the benefits for water quality and flood management. SUDS provide an integrated approach to surface water design problems, which consider quality, quantity and amenity aspects equally.
HydroSlide® - Flow Control Regulators
With increasing demands upon the control of flows within water systems the modern mechanical flow control regulators are now required to provide increasingly accurate and reliable operation.
The HydroSlide flow regulator provides a proven cost effective technique for regulating flows from as little as 2 litres/s. The float activated mechanism of the HydroSlide is designed to maintain a constant discharge without the use of external energy sources and reduce the cost of storm water storage.
The family of HydroSlide flow regulators accurately control discharge flows to +/- 5% throughout the impounding head range enabling, optimum discharge of the storage system. This reduces the volume of storage over most other types of control. It also reduces the footprint of the required storage to a minimum and saving on land and construction costs. HydroSlides can be configured to provide varying 'stepped' flow rates to cater for discharge from increasing storm return flow outputs, further optimising tank design.
Available in the Micro Drainage Software package.
HydroSlide® - River Flow Control
The HydroSlide range of flow regulators are frequently used in the control of flows from rivers, streams and attenuation dam structures. As a variable orifice control, it will control flows to the desired pass forward flow rate (PFF) throughout the head range. This optimises downstream capacity and minimises upstream attenuation volumes.
The use of HydroSlide controls also helps simplify dam wall structures reducing cost of construction.
HydroSlide units are available in orifice sizes of 100 mm to 2500 mm diameter, controlling flows from 1 l/s to 10,000 l/s.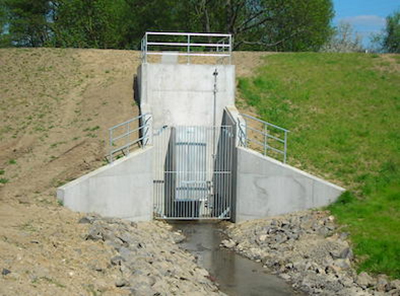 Gallery
Click to close
Videos
News
14/11/2017
Eliquo Hydrok present Pile Cloth Media Filtration at EWWM 2017
---
Lewis O'Brien, Technical Director for Eliquo Hydrok recently presented a paper at European Waste Water Management Conference at the Royal Armoury in Leeds, outlining the successes and performance of the Mecana Tertiary solids and Phosphorous removal plant technology. Investments and continual developments have enabled Mecana and Eliquo Hydrok to offer the Deep Pile Cloth Filter as an efficient technology for the removal of Phosphorous.
Eliquo Hydrok have installed Mecana PCMF technology as part of Phosphorus removal trials throughout the UK, covering a broad range of applications from; pilot scale to Full Flow to Treatment, single and multi-stage systems, following filter works, activated sludge and Granular Activated Sludge, with differing dosing chemicals (predominantly compounds of Iron or Aluminium) applied in differing process locations. In so doing, Eliquo Hydrok have developed a wide range of UK specific process experience together with the participating U.K. Water companies.
The Mecana filter technology was the sole cloth filter included within the UKWIR National Phosphorous removal trials where results demonstrated the excellent performance of the OptiFiber® as a unique separation technology.

Each Mecana installation is designed to suit the specific hydraulic and solids loading in-order-to provide the required cloth area, ensuring the site performance is met whilst minimising the waste return backwash volumes. High filter effluent quality is achieved along with durability of the cloth fabrics. They can be tailored to utilise existing or new concrete chambers, or as a bespoke stainless steel chambers designed and manufactured within the Eliquo Hydrok factory.

With over 20 years of experience and more than 2000 installations worldwide, the original and unique OptiFiber® Pile Cloth is utilised either in a standard or microfibre cloth which ensures performance longevity, reliability and minimal operator maintenance. Many years of development and improvements have produced a Cloth Filter which has proven performance and longevity which cannot be replicated with any other Cloth types. The OptiFiber® pile fibres used are designed so that the removal of solids is maximized in a wide range of particle sizes. The three-dimensional OptiFiber® structure acts as a depth filter offers significant solids holding capacity and requires correspondingly far less backwashing. A wealth of individual fibres offer a large internal surface area.
In principal, P removal by filtration consists of a number of core process stages: dosing, precipitation, coagulation/flocculation, and finally, filtration. However, in-order-to achieve the ultra-low P concentrations demanded through AMP 6&7, a technological step change is required and one which is achieved with the OptiFiber® equipped Mecana Pile Cloth Media Filters.

24/10/2016
Hydrok secure Tertiary Treatment Frameworks for Thames Water
---
Hydrok have been awarded a three year sole supply framework for Pile Cloth Media Filters (Hydrok- Mecana) and the sole supply of maintenance and servicing of Pile Cloth Media Filters for Thames Water.

The Hydrok-Mecana system is a muti purpose treatment plant that is able to be used for tertiary phosphorus removal in combination with precipitation/flocculation as a bespoke design for Ptot consent from 1mg/l to less than 0.1mg/l. This is in addition to the use for; Tertiary Filtration for TSS reduction downstream of humus or secondary settlement tanks (<5mg/l TSS achievable) and for Micro-pollutant 'Priority Substance' removal. It is an alternative to fixed film biological treatment humus tanks for removal of TSS and pre-filtration for fixed bed nitrification stages

The Hydrok-Mecana systems can be installed within concrete chambers or supplied as bespoke off-site manufactured stainlesss steel units to help speed up installation and reduce distruption at the plant during the process.

For further information or to discuss your tertiary treatment requirements contact Lewis O'Brien 01726 861900 or lewis.obrien@hydrok.co.uk
Products & Services
CWF Flushing Bell storm flush
Team
| | | | |
| --- | --- | --- | --- |
| Name | Role | Email | Telephone |
| Kevin Robins | Marketing | kevin@mmc-kr.co.uk | 01872 858918 |
| Dave Armstrong | Managing Director | dave.armstrong@eliquohydrok.co.uk | 01726 861900 |
Eliquo Hydrok Ltd Serves The Following Areas
Find Eliquo Hydrok Ltd in
Eliquo Hydrok Ltd General Description
SUDS, Environmental Consultants, flood control, flood protection, Flow Control and Flood Alleviation, surface water screening, Flood protection, Storm Water Attenuation, waste water treatment, package treatment plants