Time and date
CONSTRUCTION DIRECTORY
Hoval Ltd

Contact Details
Address
N Gate
Newark-on-Trent
Newark
England UK
NG24 1JN
England
About Hoval Ltd
Hoval
Hoval is a world leader in the design, development and implementation of high efficiency, environmentally friendly heating technologies. In addition to the well-established, ultra-efficient gas and oil fired boilers for which Hoval is famous, the company's product portfolio also includes wood-burning biomass boilers, solar energy systems along with ground and air-source heat pumps.
High efficiency water heaters and innovative thermal storage vessels designed specifically for integrating different renewable energy sources are also included in the range.
The products themselves are backed by extensive experience in integrating these technologies to achieve the maximum energy savings and reductions in carbon emissions. Hoval also offers comprehensive maintenance packages to ensure the products continue to provide optimum performance throughout their life.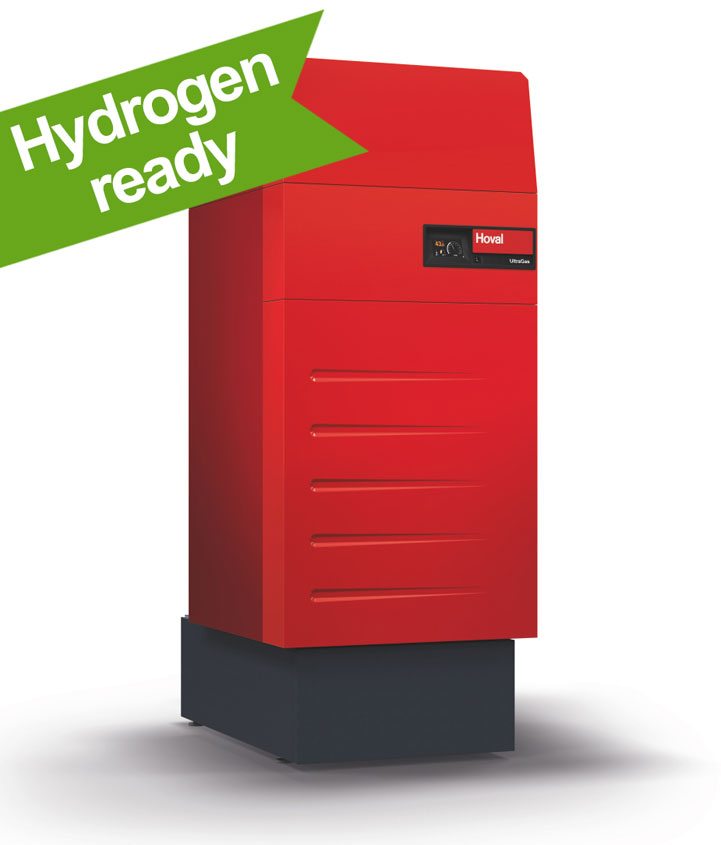 Hoval's extensive product range includes the following:

Biomass boilers
In recent years, Hoval has pioneered the transformation of wood burning technologies to bring the combustion efficiencies of biomass boilers much closer to those of fossil fuel burning boilers. At the same time, ease of use has been greatly enhanced through the introduction of automated features for activities such as fuel supply and re-ignition. Hoval biomass boilers are available in several ranges, the BioLyt range in sizes from 10kW to 70kW, the STU range in sizes up to 1000kW and the Forester wood chip boiler in sizes up to 2MW. For log-burning applications the company also offers the Agrolyt, in sizes from 20kW to 50kW.
Gas condensing boilers
Hoval UltraGas pre-mix condensing gas boilers are designed to couple high efficiency with low emissions and low cost of ownership. Featuring Hoval's Ultra Clean combustion system, they are available with maximum outputs between 50 and 720 kW. Twin UltraGas units available with outputs of 250-1440kW, complete with common flue and optional pipework/header kits. Average NOx emissions are less than 40 mg/kWh so that, across its range UltraGas achieves the maximum BREEAM rating of three points relating to NOx emissions. When tested to the requirements of the European Boiler Efficiency Directive UltraGas boilers achieve net efficiencies of up to 109.5%, with CO levels of just 10 mg/kWh.
Solar Energy Systems
Hoval's SolKit is a complete, highly efficient solar system for heating domestic hot water (DHW), comprising solar collectors with necessary bracketry and flashing kits for on pitched roof, in-pitched roof, on flat roof or on the wall, a fully stainless steel calorifier, a sophisticated plug and play digital control system, pre-mixed heat transfer fluid and all connections.
Ground and Air Source Heat pumps
Thermalia ground-source heat pumps comprise 32 models with performance ratings from 5.2kW to 81.1kW, with operating temperatures up to 65°C. The modular Belaria range of air-source, air-to-water heat pumps with operating temperatures up to 55ºC provides a high coefficient of performance and is available in seven model variants with heating capacities ranging from 8.6kW to 33.2kW.
Thermal storage vessels
CombiSol is a versatile thermal storage vessel that enables various renewable and conventional heat sources to be easily combined – and controlled effectively - in a single system for space heating and domestic hot water (DHW). So, for example, solar heating can be combined with a condensing boiler to make maximum use of available solar energy, supplemented by the condensing boiler.
High capacity water heaters
EHRE (water/water) and EDRE (steam/water) high capacity water heaters make use of Hoval's unique Ecotherm heat exchanger design to provide significant benefits over water heaters using conventional shell and tube or plate heat exchangers. Ecotherm heat exchangers contain patented, free-floating turbulator rods which increase heat transfer, maintain high flow speeds and prevent fouling. They are combined with precisely controlled vertical storage buffers.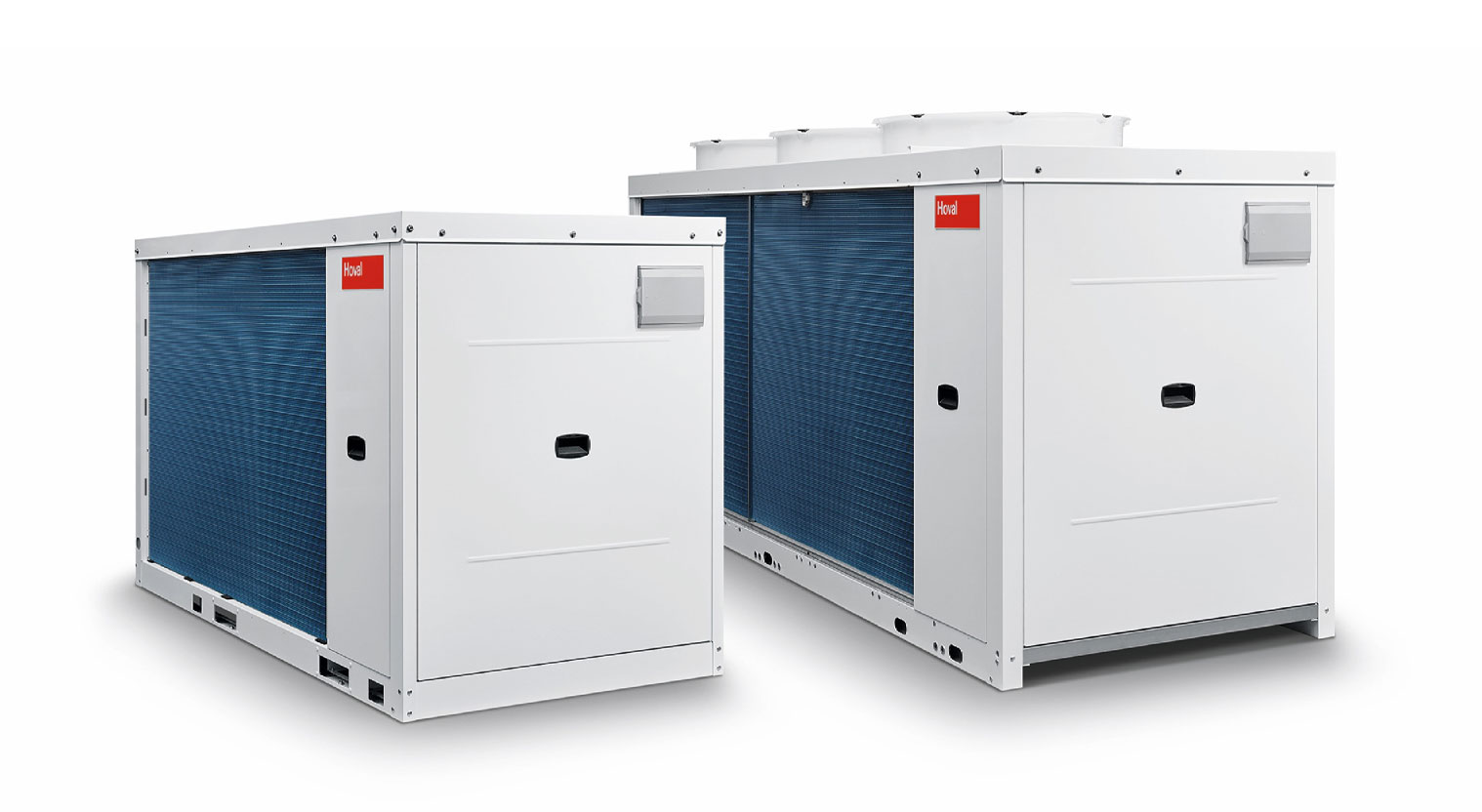 Gallery
Click to close
News
09/08/2019
Long, reliable performance with Hoval's STU biomass boilers
---
Hoval's UK-manufactured STU wood pellet biomass boilers have been engineered to deliver long, reliable and efficient service with very low particulate emissions for agricultural, horticultural and many other applications. Robust construction combined with advanced Flametronix® microprocessor-driven combustion controls ensure that STU boilers avoid the frequent breakdowns associated with other biomass boilers – for long-lasting peace of mind.

As holder of a Royal Warrant to HM The Queen as boiler manufacturers and engineers, Hoval manufactures its boilers to the highest standards for long-lasting reliability. STU biomass boilers are designed and manufactured at Hoval's factory in Newark, Nottinghamshire from high quality carbon steel with a fully insulated boiler frame. A robust cast steel fuel retort is specially designed to ensure controlled firing of the pellets, whilst burn-back protection is assured via advanced fuel feeding control, thermally activated water dowsing of the fuel feed auger and a fire-rated damper valve with twin proximity switches.

Remote, online monitoring of performance as standard ensures that servicing schedules are aligned to boiler run-hours to maintain optimum reliability and efficiency, and that any fluctuations in performance are quickly identified and investigated.

Independent testing has confirmed efficiencies of up 92% using EN+ standard wood pellet fuel, achieved through an intelligent combination of inverter-controlled fuel feed augers and an extremely responsive lambda probe.

Hoval STU boilers are available in heat capacities from 200kW to 975kW and are skid-mounted for ease of siting and installation. They are fitted with an external stoker and fuel pick-up system as standard – or with a flexi-worm screw feed for connection to remote fuel storage if required.

Further information: www.hoval.co.uk

25/07/2019
UltraGas condensing boilers from Hoval
---

Hoval UltraGas condensing gas boilers are available in capacities from 15kW to 2300kW – complete with common flue and optional pipework/header kits.

Independent testing (to DIN EN 676) confirms the average NOx emissions of the boilers are less than 40 mg/kWh – achieving the maximum BREEAM rating of three points relating to NOx emissions. Net efficiencies of up to 109.9% are also achieved, when tested to the requirements of the European Boiler Efficiency and Gas Appliance Directives, with CO levels of 10 mg/kWh.

Featuring Hoval's Ultra Clean combustion system, the boilers use a modulating pre-mix down-firing burner with up to 12:1 turndown and a stainless steel combustion chamber with a single pass aluFer tube heat exchanger. The aluFer tubes are also made of stainless steel with an aluminium alloy finned internal surface to provide a high surface area for heat exchange.

All UltraGas boilers have a connection at the rear to accept a ducted fresh air supply for room-sealed applications. They are also fitted with two return connections for high and low temperature circuits.

The operation of each boiler can be controlled via a 0-10v input signal (by the addition of an optional interface module). This allows BMS control of either the burner firing rate or the boiler operating temperature set point. Optional TopTronic controllers (one or two) can be provided for enhanced control features including sequencing for modular installations and system control.

Ongoing support

Hoval actively encourages an ongoing relationship with clients to ensure ongoing support for the life of the boiler. The company's service department provides technical support for clients, specifiers and installers.

Further information: www.hoval.co.uk

25/04/2019
Hoval launches Large Space Heating system for warehouses
---
Hoval has launched a modular, scalable solution for heating and ventilating warehouses and other 'shed' type buildings of any size and height, providing significantly improved control of thermal stratification compared to conventional systems. Providing the best features of both centralised and decentralised systems, the Hoval Large Space Heating system simplifies planning and tendering whilst also reducing project implementation times.

The system is based on a three-module concept configurable depending on requirements; the UltraGas condensing gas boiler feeding TopVent units for recirculation or RoofVent units if air changes are required. All of these products are controlled by the TopTronic C zone control system – all fully ErP 2018 compliant.
If heat pumps are the approach on the project instead of gas boilers then RoofVent RP and TopVent TP are decentralised units combined with air source heat pumps to provide heating or cooling. Existing heating or cooling solutions from other manufacturers can also be interlinked with RoofVent and TopVent.

Thermal stratification is minimised by the Air Injector vortex air distributor in TopVent and RoofVent units, which enables easy adjustment of the air stream range from 4m to 25m and regulates the scatter angle (induction) of the air stream as a function of the mounting height. Temperature stratification is thereby limited to 0.15K per mounting height metre (K/m) – compared with up to 1.0 K/m in conventional systems.

In conjunction with temperature- and time-based zone control, the heating times and hall temperatures can be optimally adapted to the logistical and energy-related requirements. Due to the high ventilation efficiency of the TopVent recirculation heating units, the Hoval solution makes do with fewer units and lower air flow rates than conventional recirculation heaters. This reduces investment, installation and operating costs.

Further information: www.hoval.co.uk

30/07/2018
Hoval brings greater simplicity to sophisticated heating control
---
Hoval's TopTronic® E is an entirely new system controller for Hoval boilers, calorifiers, heat pumps and other heat sources with the ability to control one or multiple conventional and low carbon heat sources with a single unit or in cascades with up to 8 units.

Designed from the ground up it delivers a completely new level of simplicity, modularity, connectivity and user experience without compromising on control functionality. As such, it eliminates the inconvenience and risk of trying to work with different controllers for different appliances and system configurations.

Featuring 'plug and play' modular hardware, TopTronic® E allows easy extension of an existing system with additional Hoval components (e.g. solar thermal panels or an additional water heater). It can also operate alongside the new TopTronic® Supervisor within a fully scalable system for the real-time visualisation, monitoring and optimisation of district heating networks.

For ease of remote monitoring and system optimisation, TopTronic® can be accessed via an integral internet connection through a simple computer interface that also informs the user when routine or reactive maintenance is required. It will also integrate with a building management system using ModBus or KNX interfaces and is 'smart grid' ready.

Further information: www.hoval.co.uk


06/11/2017
New high efficiency low NOx steel shell boilers from Hoval
---
Hoval has introduced two new models to its range of high efficiency, low NOx steel shell boilers; the Max-3 E and the Max-3 condens E. Each model is available in four sizes in outputs up to 6,800kW in gas and dual fuel options. Key features include return inlets with injection effect to ensure return water is heated evenly – avoiding condensation on the flue surface and extending service life.

A low NOx burner is supplied as standard in both models to ensure compliance with the forthcoming Medium Combustion Plant Directive (MCPD), which will apply to boilers commissioned after December 2018. This is combined with three-pass technology in the Hoval Max-3 E to reduce emissions even further, with retarders in the third pass tubes to improve heat transfer and efficiency.

The Hoval Max-3 condens E also uses a three-pass heat exchanger design, combined with an integrated flue gas condensing heat exchanger with a large heat transfer surface to increase the rate of condensation. The large tube diameter of the gas heat exchanger also reduces hydraulic resistance so that a smaller pump can be used (compared to boilers with a narrower tube).

Both boiler models are delivered assembled and ready to use, complete with full thermal insulation and aluminium cladding, as well as flexibly adjustable connections for ease of installation. The large, thermally-insulated boiler door ensures easy access for cleaning and maintenance, and the tube nest area of the second pass can also be easily accessed thanks to the large combustion and reversal chambers.

Further information: www.hoval.co.uk

09/01/2017
Managing IAQ with optimum efficiency
---
As buildings become more tightly-sealed to improve energy performance it is no longer practical or acceptable to rely on natural 'leakiness' to maintain indoor air quality (IAQ). Architects, therefore, need to ensure their buildings have in-built systems that will not only maintain good IAQ but will do so without wasting energy.

The best option is to recover as much heat as possible from the outgoing air while avoiding drying the air due to moisture escaping the building. Hoval's HomeVent is one of the few MVHR systems to recover heat AND moisture to deliver energy-efficient draught-free ventilation and good humidity control.

HomeVent units are available with airflow rates from 150m3/h to 500m3/h.

Further information: www.hoval.co.uk
24/10/2016
Hoval PowerBloc for high efficiency CHP
---
Hoval's PowerBloc combined heat and power (CHP) plant is designed to provide high efficiency local power and heat generation with minimal emissions. The extensive PowerBloc range offers electrical outputs from 20kWe to 520kWe and heat outputs from 43kWth to 687kWth, offering solutions for a wide range of project requirements.

PowerBloc units deliver combined efficiencies of over 90% when running at optimal output and are fully compliant with CRC Energy Efficiency Scheme targets. They feature fully automatic control, including synchronisation with the main distribution network, as well as simple BMS integration for full external control and monitoring. An onboard touch screen interface provides straightforward local access to operational and diagnostic functions.

Hoval PowerBloc units are supplied pre-assembled; skid-mounted or containerised for simple and quick installation.

Hoval PowerBloc units should be combined with Hoval thermal stores to optimise operating efficiencies in low load conditions, thereby avoiding the waste of heat through an emergency cooling radiator.

For further information: www.hoval.co.uk

19/04/2016
Hoval's ServeLine delivers low energy data centre cooling
---
Hoval's ServeLine system provides secure cooling for data centres with extremely high energy efficiency – avoiding the need for mechanical cooling for around 97% of overall operating time in accordance with ASHRAE TC9.9 (Data Center Networking Equipment – Issues and Best Practices).

The ServeLine concept uses three forms of cooling. The first stage is indirect free cooling with fresh air, supplemented with low energy adiabatic cooling when necessary. Mechanical cooling is only introduced when required to meet unusually high cooling loads.

Control is via the ServeNet control system, which records all relevant parameters, compares current efficiencies of the three cooling mechanisms and optimises their interaction. ServeNet can be fully integrated into the Datacentre Infrastructure Management (DCIM) and supplies all information for Power Usage Effectiveness (PUE) evaluation.

Indirect cooling via high efficiency plate heat exchangers eliminates the risk to IT equipment from dust or humidity variations. In the event of emergency, the system ensures the data centre can be cooled exclusively by chilled water.

The modular configuration and compact design of ServeLine makes this a fully scalable solution for all sizes of data centre from 100m2 upwards, with the ability to extend the system if the data centre grows in the future. For ease of siting, the units can be located internal or externally.

Further information: www.hoval.co.uk

29/07/2015
Cascade functionality with easy installation
---
New TopGas Cascade modular gas-fired condensing boiler systems from Hoval combine design flexibility with exceptional ease of installation. They are supplied as a kit complete with boilers, LTHW and gas pipework header(s), inter-connecting flexible LTHW and gas pipework, pumps and valves. They are available in three outputs - 45kW, 60kW and 80kW* – each of which can be combined in a range of combinations to give potential outputs ranging from 90kW through to 480kW.

Available combinations are wall-hung in-line (2-6 boilers), freestanding in-line (2-6 boilers and back-to-back (3-6 boilers). All are available with Hoval's optional TopTronic® cascade control package to ensure optimum performance.

Pre-insulated LTHW pipework, valves and pumps, along with flexible gas 'TracPipe' and a choice of an optional low loss header or hydraulic de-aerator/separator are supplied together with a modular framework for assembly on site. Wall-hung options come complete with wall brackets to ensure correct spacing for ease of connection and all flow and return pipework and gas connections are clearly labelled.

TopGas boilers deliver net efficiencies of up to 109.4%, with boiler turndown of up to 4.7:1 and NOx levels as low as 18mg/kWh. TopGas boilers also operate with extremely low electrical consumption and low noise levels.


*Outputs are based on flow/return temperatures of 40°C/30°C

Further information: www.hoval.co.uk
02/03/2015
Hoval introduces TransTherm range of Heat Transfer Stations
---
Hoval's new TransTherm heat transfer stations are the subject of a new video which explains their key role in connecting buildings to increasingly popular district heating networks.

The short animation illustrates how TransTherm heat transfer stations provide efficient and reliable distribution of heat to each of the buildings connected to the network. Crucially, each transfer station can be easily adapted to provide a customised solution that meets the precise heating and hot water requirements of each building connected to the district heating network - in both retrofit and new build projects.

The range includes TransTherm giro models that combine a heat transfer station with a central heating system to enable existing components to be integrated with the district heating network as a complete system. Also available are TransTherm giro plus models that combine a heat transfer station with an integrated fresh water module and a group of heating valves.

Flexible and simple to install, the compact TransTherm units are delivered as complete systems, fully equipped with all controls and sub-assemblies, ready to connect.

The Hoval TransTherm range extends from 15kW to 1,720kW, providing solutions for a wide range of applications.

Further information: www.Hoval.co.uk

Products & Services
Commercial Heating and Plumbing
Condensing boilers
Combined Heat & Power (CHP)
Heat pumps
Solar thermal
Oil boilers
Industrial ventilation systems
Gas boilers
Biomass Boilers
Team
| | | | |
| --- | --- | --- | --- |
| Name | Role | Email | Telephone |
| Ian Dagley | General Manager | Ian.Dagley@hoval.com | 01636 672711 |
| Ross Halley | Sales Director | Ross.Halley@hoval.com | 01636 672711 |
| Kevin Stones | Service and Engineering Director | Kevin.Stones@hoval.com | 01636 672711 |
| Tony Roche | Production Director | Tony.Roche@hoval.com | 01636 672711 |
| Keith Hibberd | Projects Director | Keith.Hibberd@hoval.com | 01636 672711 |
| Matt Watson | Internal Sales Managet | Matt.Watson@hoval.com | 01636 593409 |
| Lisa Ward | Aftersales Manager | Lisa.Ward@hoval.com | 01636 593407 |
| Martin Murrish | Technical Manager | Martin.Murrish@hoval.com | 01636 593402 |
Hoval Ltd Serves The Following Areas