Time and date
CONSTRUCTION DIRECTORY
Tardis Environmental UK Ltd

Contact Details
Address
Fryers Road, Bloxwich
Walsall
West Midlands
WS2 7LZ
England UK
About Tardis Environmental UK Ltd
Tardis Environmental is one of the leading companies in the industry for portable toilet hire and the other wide range of general sanitation and toilet services we offer.
Portable Toilets
Tardis Environmental UK was incorporated in 1991 and is now a well-established portable toilet hire and wet waste removal company. We service the general public and commercial customers throughout the UK so whether you need a portable loo at your house or on a construction site we can provide the right sanitation solution.
With our vast experience we can make sure that you have the right amount of portable toilets at your event or construction site in relation to the amount of people that will be using the toilets.
We offer a complete event sanitation service, from portable toilet hire to water bowser and waste tank hire and have the added capability to service and empty the toilet units whenever you require making sure they are in the best working condition for your guests. When you hire portable toilets from Tardis you get the complete event hire service!
We operate a specialised tanker fleet capable of removing wet waste of up to 6,000 gallons; all waste is disposed of safely and in accordance with current waste regulations with a full duty of care available upon request. Our modern vacuum tanker fleet are all Sat Nav tracked so we can make sure that our tankers are where they need to be 24/7 ensuring your portable toilet can be serviced and kept clean for guests.
Range Of Portable Toilets For Hire:
Tardis Cold Wash Portable Toilets
Tardis Integrated Hot Wash Station & Toilet (HSE Compliant)
Tardis Disabled Portable Toilets
Tardis Mains Connection Toilets
Tardis Event Portable Toilet
Wet Waste Removal
We operate a comprehensive fleet of vacuum vehicles to service a broad spectrum of waste removal requirements.
For deep shaft excavations our Super Suction tankers provide an excellent solution with 8" suction hoses to cope with large debris.
Tardis Environmental can provide jobs from cleaning and emptying like gully cleaning to septic tank emptying nationwide 7 days a week 24hr.
Drainage Services
Tardis medium volume and high volume Jet Vac tankers provide high pressure water jetting and vacummation for sewer cleansing.
Our tankers capabilities allow the removal of all types of waste through the ability to dislodge awkward objects with water volume and pressure. These tankers also have a boom arm ideal for gully pot cleansing.
Tardis Tanker Fleet:
1500 Gallon Tankers
2000 Gallon Tankers
3000 Gallon Tankers
4000 Gallon Tankers
4500 Gallon Tankers
5000 Gallon Tankers
6000 Gallon Tankers

Vactor Tankers
DiSab Super Suction
Liquid Ring Tankers
Combination Tankers
Water Bowser and Water Tanks
Our range of water bowsers and containers provide on site solutions where no mains water connections are available. Tardis 1000 litre (220 gallon) containers and 2400 litre (527 gallon) water bowsers are available for hire and sale.
All water tanks and our bowser are available with a 240v 16 amp on-demand pump. All can be fitted by are very own Tardis fitters who can plumb bowsers in if required. With our fleet of split tankers we can also offer a weekly water delivery service.
We have a range of water tanks so you can be sure that we can meet your requirements for water storage, Tardis Environmental can also provide a water delivery service should you require to ensure you water tank does not run low.
Construction water Supply
Tardis are able to offer a wide range of construction water supply alternatives. With our extensive fleet of bowsers and tankers we are able to supply water to suite your specific needs. From the 30,000 litre artic water tanker trailers to the small 1000 litre water IBC. So if you have no access to a mains water supply and need fresh clean water for your site then give Tardis a call and see what we can do for you.
Freephone 0800 731 0589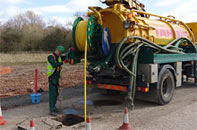 Tardis Environmental UK Ltd Serves The Following Areas