Time and date
CONSTRUCTION DIRECTORY
Roperhurst Limited

Contact Details
Address
Ty Verlon Industrial Estate
Cardiff Road
Vale of Glamorgan
Barry
CF63 2BE
Wales UK
About Roperhurst Limited
About Roperhurst
For more than 30 years, Roperhurst has been delivering plastic engineering solutions to industries in the UK and abroad.
From single machine guards through to the largest industrial tank and pipework installations, our experienced team can exceed your requirements.
Our Key Products
Fume Cupboards & Scrubbers
Pipework & Ductwork
Dust Extraction & Cyclones
Machine Guards and Bespoke Fabrication

PVC vent stockists
Tanks & Bunds
Architectural GRP
Odour control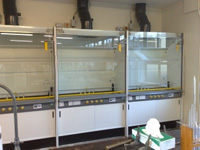 Our Services
Plastic Fabrication and Welding
Fume and Dust Extraction
Testing & Commissioning
Fibreglass Services

Fume Scrubbing Machining
Decommissioning
Sitework and Emergency Call Out
At Roperhurst we pride ourselves on being flexible and innovative in providing the services that meet our customers' needs.
Factory - plastic fabrication
From our factory in Barry, we provide bespoke design and fabrication services, be it individual machine guards through to substantial tanks or other plastic products.
Site work
Our staff are accredited for site work, which might include:
Inspection, servicing and repair of tanks, bunds and scrubbers. Typical industries include steel, automotive and petrochemicals


Replacement of pumps, dampeners, fans, pipework and ductwork. We often work in educational establishments as well as industrial premises.


Repairs to and installation of ductwork, pipework, fire dampers, etc. We are often specified in tenders for new builds and refurbishment for industry, education and leisure centres.


Emergency call out work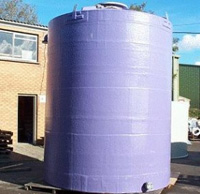 Dust and fume extraction (LEV)
Our staff have a combined total of more than 100 years experience in the design, installation and commissioning of LEV systems, whether for fume or dust extraction. We have installed dust and fume extraction in educational and industrial facilities; as well as bespoke hoods and canopies, we also install equipment by market leaders including Nederman, Mardon, P&J, Dustraction, Flextraction and Axminster.
COSHH
We carry out COSHH certification of LEV systems for a number of local authority and industrial customers, and provide comprehensive reports with risk assessment and recommendations for remedial action.
Project Management
Roperhurst can provide a turnkey service for major site projects. Our team of specialists work alongside specialist sub-contractors, including:
asbestos removal
gas and electrical works
scaffolding and roofing contractors
Roperhurst Limited Serves The Following Areas
Find Roperhurst Limited in