Time and date
CONSTRUCTION DIRECTORY
Cornerstone (East Anglia) Ltd

Contact Details
Address
Market House
Church Street
Harleston
Norfolk
IP20 9BB
England
About Cornerstone (East Anglia) Ltd
Cornerstone (East Anglia) Ltd
was formed by directors Thomas Eden and Adam Mullin to provide our clients with a quality service and positive long-term solutions across our entire range of products and services. From the very latest state-of-the-art dustless abrasive cleaning, the repair and rehabilitation of defective reinforced concrete, to high-performance coating. Our priority is to provide cost-effective long-term solutions for clients needs. Cornerstone is built upon strong foundations of twenty-five years experience and an extensive network of solution providers. Whether as a main or sub-contractor, Cornerstone's goals are the same. To finish projects within programme and on budget.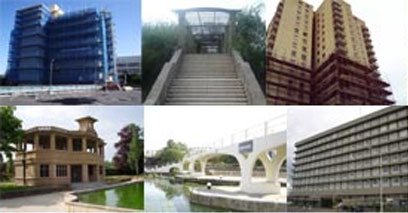 The quality of our work and the standard of service have been the foundations that have led to Cornerstones growth and success within the market. This growth has led to the opening of our divisional office Cornerstone (Central) Limited based at Walsall in the West Midlands.
Cornerstone Limited
are a multi-disciplined specialist concrete repair, waterproofing and external wall insulation contractor providing a service to the UK market. We operate as both a specialist sub-contractor and principal contractor in the civil engineering, social housing, rail, water, power and multi-storey car park refurbishment markets.
As approved contractors for most of the leading manufacturers of specialist repair and strengthening materials, waterproofing and insulated renders Cornerstone can provide unique and tailored solutions to all our client's requirements.
CONCRETE REPAIRS
INSULATED RENDERS
LIQUID AND MEMBRANE WATERPROOFING
PROTECTIVE COATINGS
SPRAYED CONCRETE
STRUCTURAL STRENGTHENING WITH COMPOSITES
CATHODIC PROTECTION
JOINT INSTALLATION
DUSTLESS ABRASIVE CLEANING
Cornerstone (East Anglia) Ltd Serves The Following Areas
Find Cornerstone (East Anglia) Ltd in