Time and date
CONSTRUCTION DIRECTORY
Custom Fittings Ltd

Contact Details
Address
Rawfolds Way
Spen Valley Industrial Park
Leeds
England
BD19 5LJ
England
About Custom Fittings Ltd
Welcome to
Custom Fittings
. We are a leading manufacturer and stockist of stainless steel hose fittings, tube fittings and adaptors.
We have earned a reputation the world over for delivering nothing but high quality, custom made solutions to some of the most prominent companies across many different industries.
Not only do we have Europe's most comprehensive catalogue of high quality, stainless steel hose and tube fittings, we also maintain high stock levels of raw materials and finished parts to ensure your needs are met with a speedy delivery. Excellently situated for all transport systems, urgent orders for stock parts can easily be dispatched by our team within the hour.
Comprehensive range of products
Our comprehensive range covers a wide variety of parts, from BSP 60° cone fittings and weld fittings to hydraulic hose fittings and adaptors to aerospace test adaptors.
Our products are created using CNC machinery and the highest quality materials. CNC (Computer Numerical Control) tools and machinery enable us to bring accuracy and consistency to all of our products, ensuring that each and every product is finished to the highest standard. All of our stock ranges are manufactured out of 316 Stainless steel. Custom Fittings Ltd can offer material certification for all our products, ensuring customers complete peace of mind before their purchase.
Range of Products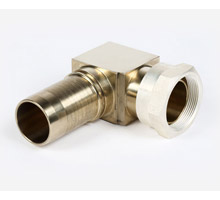 Fittings For All Requirements
Custom Fittings offer a made to order bespoke fittings service to customers that require something non-standard. This may be something simple like a reduction in the bore of the product to meet a higher working pressure, an increase of the thread lengths, the use of exotic materials or simply you have a fitting and you don't know where to get it from, we can reverse engineer the product and create it exactly as the sample.
We have had many requests throughout the years for some of the very bespoke and unusual requests for hose end fittings and adaptors. No matter how complicated we like the challenge.
If you have a hose fitting or adaptor request and we say we cannot make it then it simply cannot be done.
Contact Us
Custom Fittings are one of the world's leading stockists and manufacturers of stainless steel tube fittings, hose fittings and adaptors, and pride themselves on offering high quality, bespoke solutions for all of their customers.
Contact them today on 01274 852066 or at sales@customfittings.co.uk and speak to a friendly, knowledgeable and experienced sales professional who will be able to help you with any queries you may have. Any orders placed can usually be shipped within the same day and next day delivery is available to customers residing in the UK.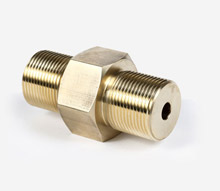 Custom Fittings Ltd Serves The Following Areas