Time and date
CONSTRUCTION DIRECTORY
Heritage Cob & Lime
Building Services
With a combined experience of over 50 years working and building with Lime and related products, you'll have peace of mind knowing your project is in good hands.
About this service
Restoration using traditional materials has always been at the heart of Heritage Cob & Lime, this is where we began, the manufacturing arm of our business has grown from the desire to always use quality products at all times.
More information...
Experience & Quality
We have access to a team of experienced heritage craftsmen, including excellent carpenters, roofers and also a specialist in ornate cornice and plaster mouldings. Heritage Cob and Lime have extensive experience in working on historic properties, including Grade I and Grade 2* Listed.
Student becomes master
We are pleased to announce the return of H.C.L Partner Frank Rawle, who will now head up the build work for Heritage Cob and Lime. He brings a wealth of experience, having trained under the guidance of senior partner, Dave Rawle, before gaining even more experience while working for a large construction company in Bristol. Frank also heads up our training workshops and demonstrates the practical application of lime mortar.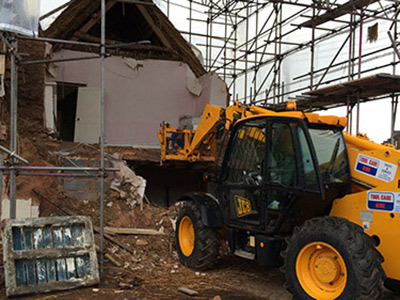 Heritage Cob & Lime
Coates Road
Bideford Business Park
East-the-Water
EX39 4GD