TilePlans Interlocking Floor Tiles

GRP Antislip floor tiles, Industrial floor tiles, Matador Barrier Matting system, Stair Nosings, Safety Flooring Systems

Company
TilePlans Interlocking Floor Tiles


Click For Website

Contact
International Customer services
Address
Crows Nest Business Park
Billinge
North west England
England UK

Telephone
020 3397 2997 - South
Mobile
016 1883 0027 - North
Fax
016 1883 0028
Email
Website
www.tileplans.com
Welcome To TilePlans Interlocking Floor Tiles and Systems:-
TilePlans are specialists for Light and Heavy Duty PVC Interlocking Flooring
Tiles as a Commercial and Industrial Floor or Garage Flooring.

Floor graphics, vinyl floor graphics, flooring graphics, floor decals, floor advertising, signs, large format printing, digital printing, trade show, exhibition tiles


TilePlans flooring for quality and service:
TilePlans offers a full consultancy service to advise you on their flooring solutions. A national installation service is also available.

Heavy Duty interlocking floor tiles:
TilePlans interlocking floor tiles are easy to install and easy to clean.
UK Made from Quality PVC, they have many special properties such as being oil, chemical and stain resistant, flame retardant, and strong enough to withstand constant use by heavily laden forklift trucks.

Customise your Warehouse Floor and Workshop Floor Tiles with Lines and Logos:
In addition TilePlans can help you design your floor to comply with Health and Safety legislation and/or use your floor as a corporate marketing and branding tool. Our line marker tiles create demarcation lines to separate areas within your warehouse floor, workshop floor or garage floor.
Our clear logo tiles enable you to place advisory signs or your company logo under the clear tile(s), thus incorporating the sign or logo within your floor. The signs are changeable and changes are instantly completed.

Tileplans PVC Interlocking Floor Tiles is an ideal Industrial Floor System.
Feedback indicates that Tileplans industrial floor tiles score highly on a range of key criteria that influence purchasing decisions on the factory floor or the warehouse floor.

Intrinsic Qualities of Tileplans PVC Interlocking Flooring Tiles
Our interlocking flooring tiles are UK made only from quality PVC materials so they resist staining from oils & chemicals & possess flame retardant qualities. They will also reduce vibration & sound and reduce the chances of trips. The tiles also feature a unique strong interlock which can be staggered to withstand the constant use of vehicles such as forklift trucks with heavy loads.

TilePlan cover the following:

plastic / rubber floor
plastic /rubber tiles
plastic floor tiles
rubber floor tiles
plastic floor covering
rubber floor covering
plastic flooring tiles
rubber flooring tiles
plastic floor tile
rubber floor tile
plastic flooring
rubber flooring





Rapid Installation, Low Maintenance and Smart Appearance.


Tileplans PVC interlocking floor tiles are easy to install.


Easy to clean.


No adhesive required, nor any specialist skill.


Rapid installation minimizes downtime.


Your business image can be swiftly transformed by the appearance of a smart, functional floor within hours.


TilePlans Interlocking Floor Tiles aid Health and Safety compliance.
Our tiles represent an adaptable flooring solution that can help you comply with health & safety legislation. Tiles are available in many colours and your floor can include brightly coloured line tiles to create demarcation lines. This customizes your floor to build in clearly defined work areas, traffic driveways, walkways, hazardous areas, keep clear zones or refuse areas. Warning signs and safety messages can be inserted into your floor using TilePlans specially designed clear logo tiles.

TilePlans Interlocking Floor Tiles as a Marketing Tool
TilePlans clear logo tiles enable you to use your floor as a marketing tool by incorporating your company logo. You can request that the floor be tiled in your corporate colours, thus strengthening recognition of your brand with visitors.


TilePlans Specialist ESD Anti-Static Floor
Specialist versions of TilePlans interlocking flooring includes their proven and tested Anti-Static Floor tiles range, designed for establishments requiring the control of Electrostatic Discharge (ESD). Their Anti-Stat tiles are designed to cover low dissipation areas while Conducta-Stat is designed to be partially conductive.

TilePlans Specialist Antibacterial Hygienic Flooring
TilePlans Antibacterial Floor is designed for areas where hygiene is a top priority. Offering increased protection between cleaning cycles, the hygienic floor system was launched to help businesses concerned with hygiene fight bacteria such as the notorious MRSA.

Products and Services
TilePlans Interlocking Floor Tiles is a SelfBuild supplier
Fire Retardant Products
Flood Control
Floor Coatings and Roof Coatings
Floor Laying, Refinishing and Resurfacing
Floor Protection Products
Floor Screeding
Flooring Materials
Flooring Services
Health & Safety
Hygienic Floor and Wall Finishes
Industrial Coatings
Industrial Walkways
Laboratory Refurbishment
Office Refurbishment Services
Play Surfaces
Resin Floors
Rubber Flooring
Safety Surfaces
Tile Manufacturers
Tile Stockists
Tiling Contractors
Regions Serviced
England - East Midlands
England - Eastern
England - London
England - Merseyside
England - North East
England - North West
England - South East
England - South West
Wales
England - West Midlands
England - Yorkshire The Humber



Flagship Media Group Ltd
Unit C3, 6 Westbank Drive, Belfast,
BT3 9LA, Northern Ireland
Tel (+44) 28 9031 9008
Contact : Click
here
keycons003 / keycons003xLIS / keycons003x11 12/03/2014 01:41:53 / A6 / B7 / 7.910156E-02, 54.80.236.209 / BOT1

GRP Antislip floor tiles, Industrial floor tiles, Matador Barrier Matting system, Stair Nosings, Safety Flooring Systems
TilePlans latest and high-spec interlocking vinyl floor tiles are a popular flooring choice for many purchasers of an Industrial, Commercial or Long lasting domestic floor. Our vinyl floor tiles have flame retardant qualities and many other benefits.

Get the FREE Construction App for iPhone / iPad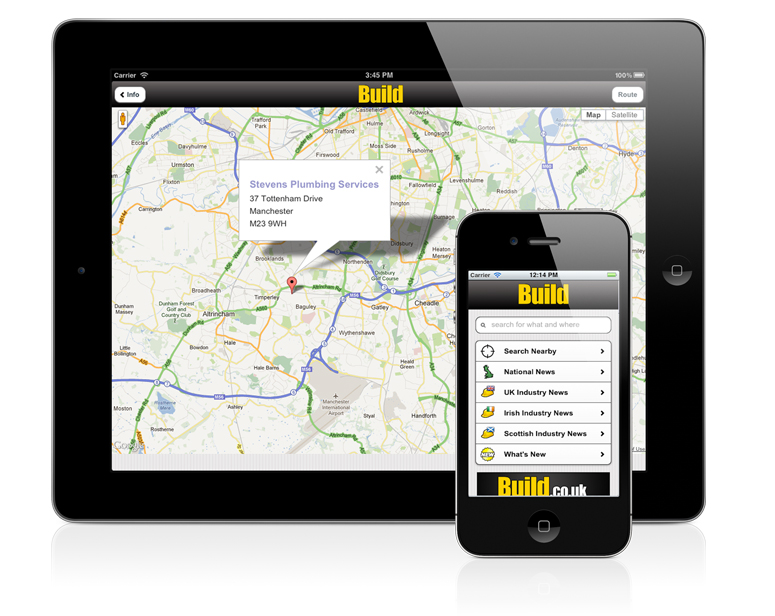 No thanks, take me to the site.